Purpose Statement
4 Truth Ministry seeks to publicly proclaim with boldness and clarity truths from Holy Scripture. We are about teaching through a public venue into places where the whole of Scripture might not be clearly taught. We do not seek to displace the role of the local church in any fashion. We do seek to make teaching available to believers who may have theological questions which they are not getting answers for in their particular contexts.
We think there are many believers who, having discovered the truths of Scripture, need comfort and encouragement if they are not able to find support from others around them. The stresses and strains the saints of God might find in our day and age can seem overwhelming, especially without a network of support. We would like to help fill that gap. We hope to minister to a broad spectrum of the body of Christ. (The external links you may find on this site are from a wide range of sources.) Oftentimes, this encouragement can only take place in the midst of exposing certain errors that are being taught as if they are the truth. This can be an arduous task. But, we look to our Lord Jesus Christ and share two texts of Scripture to help you see our desires:
"How sweet are Your words to my taste! Yes, sweeter than honey to my mouth! From Your precepts I get understanding; Therefore I hate every false way." Psalm 119:103-104
If the truth of Scripture is sweet to any believer, it should be sweet to all believers! The Word is so precious to us, that any false way becomes repulsive! That, also, should be true of all believers. A pretended "sweetness" doesn't cut it with saints who have true faithfulness to Jesus Christ.
The second text is found in Paul's letter to Timothy:
"I solemnly charge you in the presence of God and of Christ Jesus, who is to judge the living and the dead, and by His appearing and His kingdom: preach the word; be ready in season and out of season; reprove, rebuke, exhort, with great patience and instruction. For the time will come when they will not endure sound doctrine; but wanting to have their ears tickled, they will accumulate for themselves teachers in accordance to their own desires, and will turn away their ears from the truth and will turn aside to myths. But you, be sober in all things, endure hardship, do the work of an evangelist, fulfill your ministry." 2 Timothy 4:1-5
The Apostle Paul's "negative" commands to reprove, rebuke, and exhort come in the "positive" context of the command to preach the Word! His prophetic revelation of future situations informs him that many will not want sound doctrine from Scripture. Those many will enhance the rising up of false teachers who say carnal things people will crave instead of truth. It is pretty obvious from the "negative" commands of reprove, rebuke and exhort that this is a serious and oftentimes not well-received ministry. But it is the true and sober fulfilling of actual ministry!
And so, in order to minister, we proceed with fidelity to the King to whom we will give an answer. How about you?
*To start, you could help this ministry in a couple of ways!
*Do you have questions about what it means to be a believer in Jesus Christ? See The Gospel page.
The Word of God
We believe the Holy Scriptures of the Old and New Testaments in the original manuscripts, though written by human authors, were breathed out by God, and are the sole authoritative, inerrant, and completely sufficient Word of God, containing all things necessary to be known and believed for salvation, life, and godliness. (Psalm 19:7-11; 2 Timothy 3:15-17; 2 Peter 1:3-4, 19-21).
The Triune God
We believe that there is one living and true God, eternally existing in three persons: Father, Son, and Holy Spirit; that these three are equal in every divine attribute; and that this God is the Creator and Ruler of all things and is the sole object of our worship. (Genesis 1:1-2; Deuteronomy 6:4; 1 Chronicles 16:23-25; Matthew 3:16-17; Matthew 28:19-20; John 1:1-3)
God the Father
We believe in God the Father who sovereignly rules over all He has created and continues to care for and sustain in providence all that exists. (Genesis 1:1; Psalm 115:3; Daniel 4:35; Matthew 6:9; Ephesians 1:11)
God the Son – Jesus Christ
We believe in Jesus Christ as Lord, God's only Son, who was conceived by the Holy Spirit, born of a virgin, lived a sinless life, and is fully God and fully man—the only mediator between God and man. (Matthew 1:23-25; John 1:14; John 3:16; John 20:28; 1 Corinthians 8:6; Philippians 2:5–7; Colossians 2:9; 1 Timothy 2:5; Hebrews 4:15)
God the Holy Spirit
We believe in the Holy Spirit who glorifies the Father and the Son, convicts the world of sin, righteousness and judgment, regenerates human hearts, indwells all believers, gives gifts to all believers, and guides all believers in obedience to the truth, having illumined their hearts and minds to both believe and obey the Word of God. (John 16:8, 14-15; 1 Corinthians 12:7; Romans 8:13-14; Titus 3:5)
Humanity
We believe humans were created by God in His own image as innocent, holy, and upright, able to keep God's law, yet liable to fall. As the representative of the human race, Adam freely chose to disobey God, thereby plunging humanity into the death of sin, thus all men are now sinners by nature and practice, deserving eternal condemnation and unable to rescue themselves apart from God's free and sovereign grace through the Lord Jesus Christ. We believe God created humans as male and female and ordained marriage to be a lifelong covenant between one man and one woman. (Genesis 1:27; Genesis 2:24; Romans 3:23; Romans 5:12-13; Romans 6:23; Ephesians 2:1-10)
Atonement
We believe Jesus Christ, according to the will of God the Father, offered Himself as a perfect substitutionary atoning sacrifice, and all who repent from their sin and believe in Him have eternal life. By His death on the cross and resurrection, Jesus defeated evil, sin, and death. (Isaiah 53:10; John 3:16; Acts 2:38; 2 Corinthians 5:21; Hebrews 2:14)
Salvation
We believe a person's salvation is by grace alone through faith alone in Jesus Christ alone. We believe true faith in the gospel of Jesus Christ is evident by a life of repentance and godliness. (Romans 10:9; Ephesians 2:8-10; Philippians 2:12)
Resurrection
We believe in the bodily resurrection of Jesus Christ from the dead as the first-fruits of our resurrection, and in His ascension into heaven to the right hand of the Father. (Acts 1:9-11; Romans 8:34; 1 Corinthians 15:3–8, 20)
The Church
We believe in the universal Church, a living spiritual body of which Christ is the head and all regenerate persons are members. We believe in the local church, consisting of a body of baptized believers in Jesus Christ, assembled for the purpose of: joyfully exalting the Lord in corporate worship; proclaiming the full counsel of God in Scripture from the pulpit: edifying one another; and equipping the saints to proclaim the gospel of Jesus Christ and make disciples of all nations, thus fulfilling the Great Commission. We believe that God has given each member special spiritual gifts to carry out their tasks as they function in the Body of Christ. (Matthew 28:18-20; Acts 2:42; Galatians 3:26-28; Ephesians 2:19-22; Ephesians 4:4-6; Ephesians 4:11-16; Colossians 1:18; Hebrews 10:23-25; 1 Peter 2:9)
Jesus Christ the Cornerstone, with Apostolic
Foundation
We believe that Jesus Christ is the Sovereign Lord of His special possession, the true church of Jesus Christ. We believe that He established and used His apostles and prophets of the New Testament to lay the foundation of His church. He confirmed their authority of doing so with powerful and specific gifts and signs of the Holy Spirit, which sign gifts as they functioned in the Apostolic Church have now ceased. God orchestrated their design, and specific function in such a way for demonstration of the final authority and canon of Scripture with the passing of those apostles. Thus, we have established the final and complete authority of the New Testament revelation through this now closed Apostolic Foundation. (Ephesians 2:19-22; Acts 2:43; 5:12; Revelation 22:18-19)
The Ordinances
We believe the Lord Jesus Christ has committed two ordinances to the local church: baptism and the Lord's Supper. We believe water baptism by immersion of a believer into the name of the triune God signifies one's identification with Christ in His death, burial, and resurrection. We believe the Lord's Supper was instituted by Christ for: a continual representation of the gospel, a memorial of Christ's suffering and death, and the anticipation of the return of Christ. We believe that the Lord Jesus is joyfully present by His Spirit with His people as they obey and believe and display these special public symbols of identification with Him and His offering of Himself in the salvation He provides for His people. (Matthew 28:18-20; Luke 22:19-20; John 6:48-58; Romans 6:3-5; 1 Corinthians 11:23-26)
Last Things
We believe in the personal and visible return of the Lord Jesus Christ to earth and the establishment of His pre-millennial kingdom. We believe in the resurrection of the body, the final judgment, the endless suffering of the wicked, and the eternal joy of the righteous. We are convinced of a New Jerusalem coming down from heaven, along with a new heaven and a new earth, all provided by the powerful and sovereign act of our Creator. (Matthew 16:27; Acts 1:11; 1 Corinthians 15:20, 54-55; 1 Thessalonians 4:15; 2 Thessalonians 1:7-10; Titus 2:13; Revelation 20:11-15; Revelation 21:1-9)
Core Bible Doctrines
The Bible is God's very Word to Christians! We should love studying the truths of the Bible and should desire to obey it's commands. Loving God means loving His Word. We have divided the core doctrines of the Bible into four categories, outlined below (the "four" of 4 Truth Ministry). We have a
whole page on the Core Bible Doctrines here
.
Fixed Truth – The Final Written Word

General Revelation, Special Revelation; Authority of Scripture – Revelation, Inspiration, Illumination; Nature of Scripture – Infallibility, Inerrancy, Reliability; Jesus & the Scriptures; Sola Scriptura, The Reformation; Historic Confessions – Beligic, London Baptist, Westminster, Chicago Statement on Biblical Inerrancy, Spirit of God & Scripture

Full Truth – The Whole of Scripture

Perspicuity, Profitability, and Sufficiency of Scripture; Tools for interpreting Scripture; Canon of Scripture; Christian Worldview & Apologetics; Importance of Discernment; Orthodox, Heterodox, Aberrant, Cult; Call to Preach & Duty of Ministry

Focused Truth – The Person and Work of Jesus Christ

O.T. Prophecies of Messiah Fulfilled; The Incarnation; Creeds – Apostles, Nicene, Chalcedon, Athanasian; Trinity; Jesus' Earthly Ministry; Crucifixion; Resurrection & Ascension; Gospel Preached; Jesus is Wisdom, Righteousness, Sanctification, Redemption

Future Truth – The End of this Age & The Second Coming of Christ

Christ's Kingdom – Present & Future; Four Views – Historic Premillenialism, Amillennialism, Post-Millenialism, Dispensational-Premillennialism; End of the Age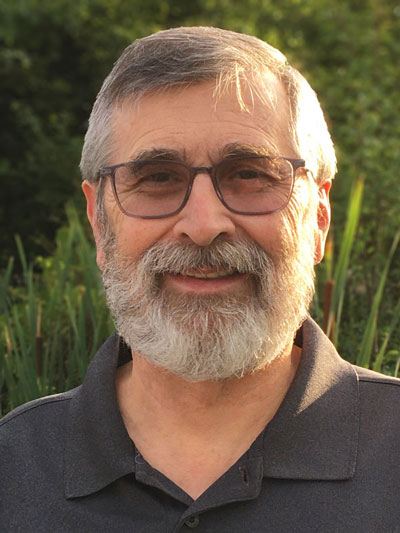 David Sheldon
Author/Content Creator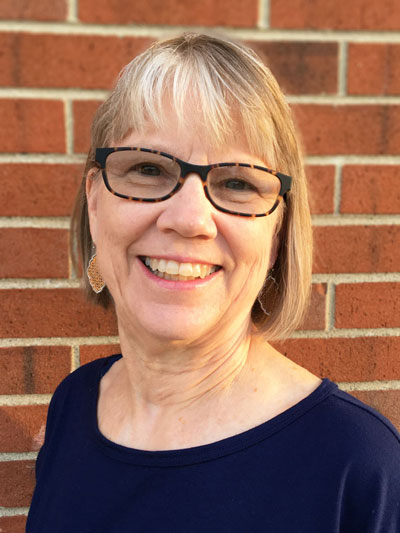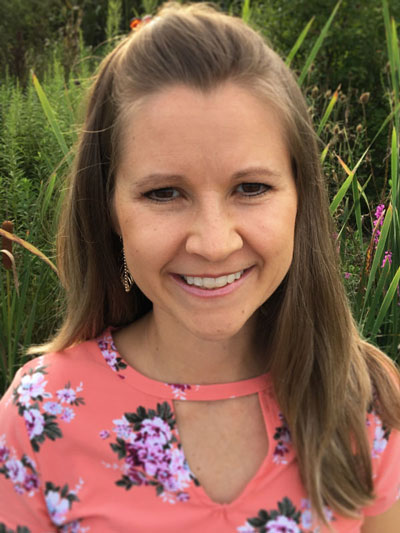 Kerri Sheldon
Author/Editor/Site Developer
We would appreciate your support! There are four ways in which you can support this online ministry:
1. Prayer Support
Most importantly, we ask that you pray for us, pray for those reading the content, and pray that God will receive glory.
2. Share Support
There is no better way to spread the content than to SHARE it! Send the link to a friend, family member, co-worker, loved one, etc. Share it on your Twitter or Facebook pages. The more hits this site receives, the more likely it will be that someone else will be able to find it.
3. Financial Support
There are expenses for maintaining this website. If you would like to help by supporting 4 Truth Ministry financially, you can donate through Paypal (click the button below). If you prefer to send a check, please contact us for our mailing information.
4. Book Support
You can also purchase and read our book Resolute!
Also, to write a review, go to Resolute on Amazon and scroll down to Customer Reviews and then click on the gray button that says "Write a Customer Review." Thank you in advance!