The Coming Global System
Today's current events have us digging into the Scriptures in search of answers. The closer we are pushed to a one-world religion, one-world currency, and a one-world government, we can't help but see parallels with what is revealed to us in the books of Daniel and Revelation.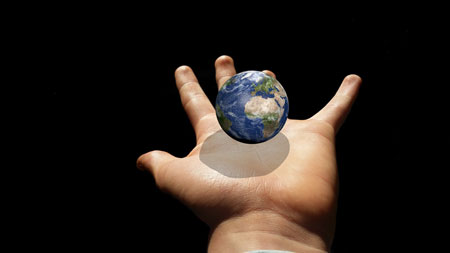 Daniel and Revelation describe the reality that God will allow an evil world system to rise up against Him in great rebellion at the end of this evil age. Psalm 2 captures the desires of the world's rulers:
Why are the nations restless
And the peoples plotting in vain?
The kings of the earth take their stand
And the rulers conspire together
Against the Lord and against His Anointed, saying,
"Let's tear their shackles apart
And throw their ropes away from us!"
Psalm 2:1-3 NASB
As we possibly approach the final days that are described in Daniel and Revelation, it is important that pastors speak up and sound the warnings of what to expect and look for! They are called to do this! NOT simply because it is the world's rebellion, but because it is God's judgments that are coming!
Blow a trumpet in Zion,
And sound an alarm on My holy mountain!
Let all the inhabitants of the land tremble,
For the day of the Lord is coming;
Indeed, it is near,
Joel 2:1 NASB
Please watch the following 6 1/2 minute video of what our pastor, Pastor Eric Robinson of Ripley Church, has observed and shared from his pulpit regarding the coming global system: