Gog and Magog in Scripture
Gog and Magog are found in Ezekiel 38 which speaks of a war against Israel in the last days. You can read about when this war will occur and how it will end in War on Israel – Ezekiel 38.
In this article, we specifically address who or what are Gog and Magog. We have done some historical analysis of the names, people, and places mentioned in Ezekiel 38:2-6. Hopefully, the following breakdown will give you a better understanding of the meanings of the names mentioned.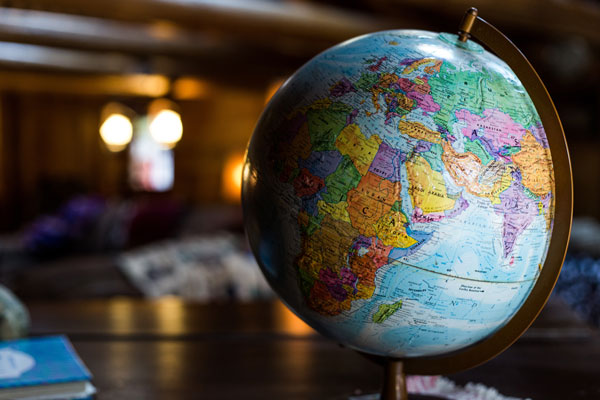 GOG
Gog is mentioned in three places in Scripture.
Gog is the great great

grandson

of Jacob in 1 Chronicles 5:4.

Many hundreds of years later, in Ezekiel 38:2, Gog is of the land of Magog and the

prince

over the people groups of Meshech and Tubal. 

Gog (and Magog) is the

rebellion of the nations

of the world in the context of the end of the millennium in Revelation 20:8.
There is some speculation as to the origin and meaning of the word "Gog" as used in these texts. It might be best to say it is unknown. In Ezekiel and Revelation, Gog would seem to be symbolic of opposition to Israel and/or God.
MAGOG, MESHECH and TUBAL are all mentioned as sons of Japheth (Genesis 10:2). We would also remind you that Shem, Ham and Japheth are the sons of Noah.
Descendants of Magog
Had been identified by the Jewish historian Josephus as a people group who were also referred to as the Scythians and at various times were found to be in the geographical areas of north and east of the Black Sea and north and south of the Caucasus Mountains. Today these would be the areas of Crimea, Southern Ukraine and Southern Russia, as well as Georgia and Armenia . The Land of Magog as mentioned in Ezekiel was the area where these Scythians settled and the Jewish historian Josephus reports that the city of Scythia was called Magogia by the Greeks.
Descendants of Meshech
Would have include a people group who settled again in the area above the Black Sea; Russia, Ukraine, Crimea, and possibly to the east of the Black Sea: Georgia.
Descendants of Tubal
Would have included a people group who settled in Turkey, Armenia, and Azerbaijan
ROSH (Prince of Rosh)
In Ezekiel 38:2 & 39:1, you will see "chief prince" in some translations and "prince of Rosh" in other translations. This is because some think "Rosh" translates as "chief" while others believe it is a "geographical area." Therefore, you may see "chief prince of Meshech and Tubal" rather than "prince of Rosh, Meshech and Tubal." For more information see  Rosh: An Ancient Land Known To Ezekiel.
PERSIA
Was the name of a country and kingdom whose geographical area was basically between the Caspian Sea and the Persian Gulf and is now known as Iran.
CUSH and PUT are both mentioned as sons of Ham (Genesis 10:6)
Descendants of Cush
Would have include a people group who settled in Africa in the geographical area of Ethiopia and Sudan.
Descendants of Put
Would have included a people group who settled in northern Africa in the geographical areas of Libya, Tunisia, and Algeria.
GOMER was the son of Japheth (Genesis 10:2) and the FATHER OF TOGARMAH (Genesis 10:3)
Descendants of Gomer
Would have included a people group who settled in Turkey, Georgia, Crimea and Southern Russia.
Descendants of Togarmah
Would have included a people group who settled possibly in north eastern Turkey, Georgia, but most certainly Armenia.
Coastlands (Ezekiel 39:6)
There are no specifics given as to their exact location.
In considering the above, we get a very general idea of the landscape of the peoples/nations who are involved in this war against Israel. We should remember that God picks the specifics of the prophecies that He gives/reveals. As we look at this information, we need to be cautious in three ways.
We shouldn't expect the text to give us what would be a full-blown account of everything that occurs related to this war.

The prophecies are all specifically true and will come to pass, but were given in the historical/grammatical context of the names, faces, and places of the sixth century BCE. After that point in time, it isn't helpful or necessary to know where else those people groups migrated.

We also shouldn't force the timing of the events in Ezekiel 38 & 39. God can and does give us snapshots but not necessarily chronologies. The mere fact that the beginning of Ezekiel 39 is another look at the war in Ezekiel 38 from a different perspective with added information should dispel that notion.
All of these areas (people groups) will be involved in a localized Middle East war on Israel in the last days. As far as the current war in Israel (October 2023), we will have to wait and see who else gets involved to know if this prophecy is being fulfilled.
Since the Hamas attack on Israel on October 7, 2023, we have added another article with a bit more information – Is The War of Ezekiel 38-39 The Same War As The Battle of Armageddon?